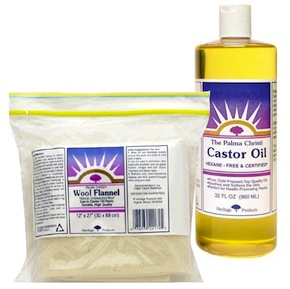 So I added Castor Oil Packs to my TTC Healing regime. While I'm doing this I'll add in some positive fertility meditation!
When I went to http://natural-fertility-info.com/castor-oil-therapy and many other website to find a CHEAP way to DIY Castor Oil Packs and everyone wants me to use organic wool and other accessories... Umm when I said cheap I meant REALLY REALLY Cheap, as close as we can get to "free" for the longest period of time as possible. So I have come up with my own recipe.
Castor Oil (16 oz) that I has acquired from Vitamin Shoppe ($8)
Organic Baby Towels (set of 4) from Bed Bath and Beyond ($8) and I used one of those 20% off coupons
Large Freezer Ziploc Bag I already had ($Priceless)
Gel Ice/Warm Packs I already had ($Priceless)
I only used about 7 oz of the castor oil so I could have done with a smaller bottle. Also you can reuse the castor oil pack several times (25-30) But I have a hunch that you can use the castor oil pack as long as it still holds castor oil so I'll be using these four packs until I successfully conceive. Not much longer now.